It's a fair question in the midst of a continuing worldwide pandemic. Supply chains are strained. Customer service is strained. Honestly, every business function is strained.
So why not consider "going dark" with your marketing and advertising while trying to shore up other business functions? One simple reason: halting your marketing efforts can harm your brand long-term…even after conditions have improved.
There's historical evidence for this. And based on a recent article in MarketingWeek (caution: strong language), there's very recent evidence in the divergent paths taken by brand giants Procter & Gamble and Coca-Cola.
Surely such established brands can withstand diminished marketing?
P&G's Strategy: Double Down
P&G didn't want to find out the answer to that question. In fact, looking at their long history, they recognized the COVID-19 pandemic as an opportunity to gain market share for their brands…and so they maintained (and even increased) marketing budgets.
The results? Their net revenue grew by 4.83% in 2020, the first year of the pandemic.
Net revenue growth in 2019, pre-pandemic? Still not bad at 1.27%. But it's obvious P&G's choice to see the global pandemic as an opportunity for growth has paid off. Rate of revenue growth in the midst of the pandemic was almost quadruple the rate of revenue growth pre-pandemic.
Coca-Cola's Strategy: Go Dark
COCA-COLA REVENUE GROWTH: 2020
COCA-COLA REVENUE GROWTH: 2019
But…What About Other Industries?
Also an excellent question. So let's look at the automotive industry, which has been massively impacted by the global pandemic.
A recent Insights article from Nielsen Research says is best: "On average, it takes three to five years to recover equity lost because of halted advertising, and long-term revenue can take a 2% hit for every quarter a brand stops advertising. Brand building and awareness campaigns are critical in long-term success."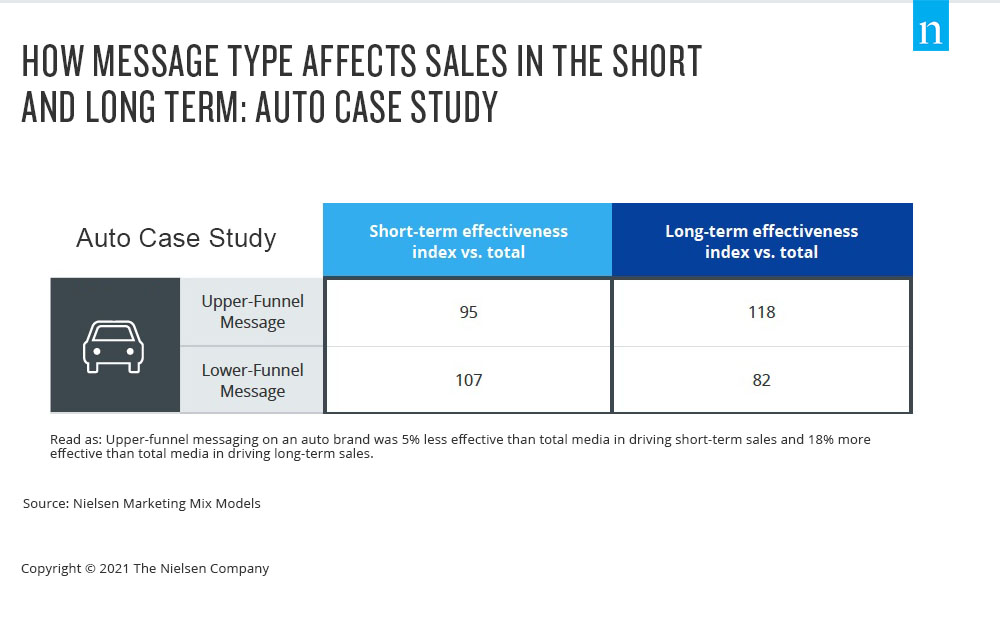 Their data shows that typical lower funnel messaging most impacts short-term sales…but upper funnel messaging has a far greater impact on long-term sales. Thus, brand-centric advertising has the potential to help weather current issues such as supply chain disruptions…while offering the opportunity to capture share in the long-term.
The data is pretty clear across the board: there's no "good" time to stop advertising and go dark. But in downturns and crises, such tactics can have long-term consequences that outlast the crisis itself.