As the old axiom goes: business is built on relationships. Unfortunately, in the world of media strategy and implementation, those relationships can be dysfunctional.
On one side, it's easy to get chummy with media reps. They're charming, and friendly, and approachable. (If they aren't, they don't last as media reps.) Once that happens, it becomes easy to place media based on the likability of the media reps…not based on the data.
On the other side, it's just as easy to be adversarial with media reps. Some media planners and buyers believe in a scorched earth policy, making demands for the sake of control rather than efficacy. In this case, you as the client are robbed of valuable opportunities.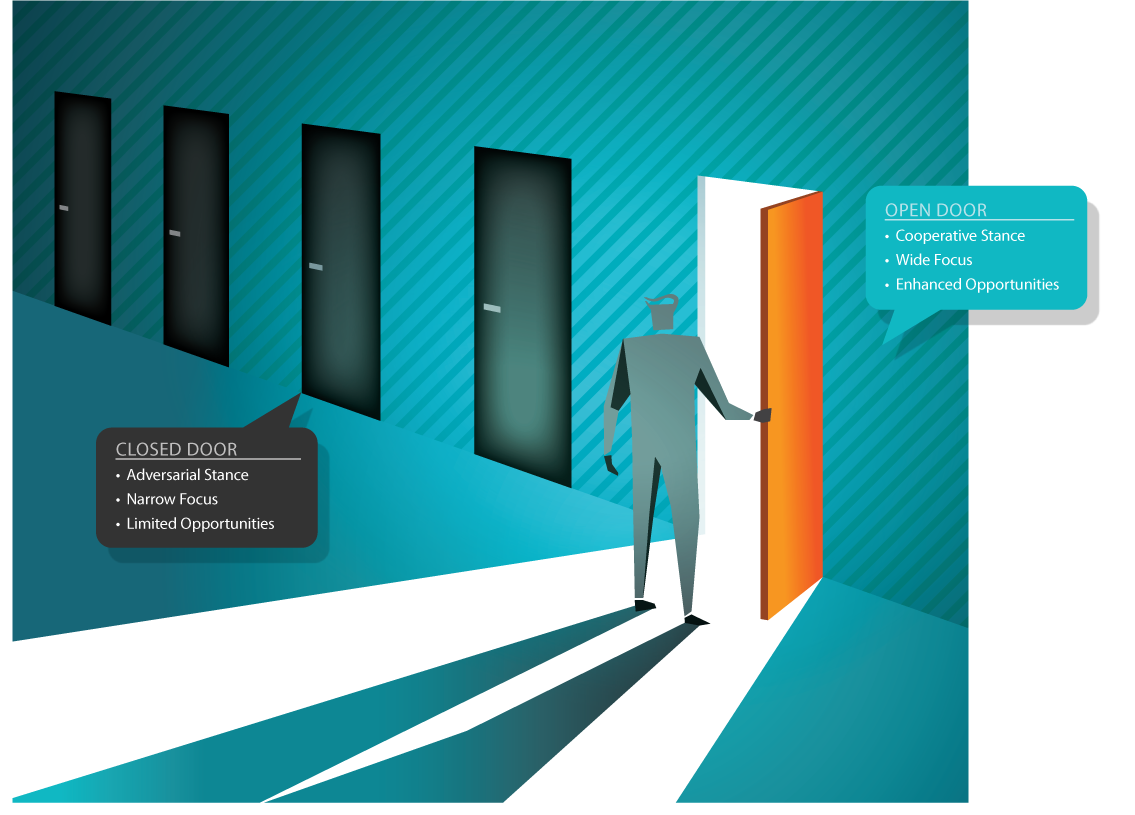 At AmpliFi, we believe partnership and communication create the best outcomes with media vendors. We are open and transparent about expectations. We invite their valuable ideas and suggestions. "You have to get us a cost per point of XX, or we won't give you any of the buy" might get a desired CPP (perhaps with some doctoring of the data). But it won't get you anything else: it's a closed door. "How about we look at removing inefficient programming, lowering your rates on this programming, providing free :15 second spots and giving us home page takeovers on your website to help this buy" opens the door to value-added bonuses, premium positioning, flexible rates, and so much more. Because it actually is an open door.
Which means you're not stuck waiting for opportunity to knock.
Part 2 of our "Media Makeover" series, featuring five powerful strategies to improve your media buying effectiveness. See Part 1, Part 3, Part 4 and Part 5.